Forums:
Index
> Watercooler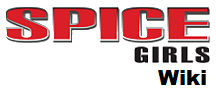 Welcome to the Watercooler. This is a place for community discussion about this Wiki. To add a new topic, please type the title in the box below and click "add new topic".
View recent changes for this forum | View alphabetic list of topics
---
Topic
Last edit
Last author
Stickied Threads
Voting
13:58, January 31, 2011
DoctorStrange
All Threads
Fan Fiction
15:51, October 7, 2018
JDRod2
Deathbowl '98
20:08, January 23, 2018
JDRod2
Pages, Merch and Buttons
23:13, August 21, 2012
Icedragon64
Welcome to the watercooler
13:27, December 11, 2007
Default



Community content is available under
CC-BY-SA
unless otherwise noted.